If you live in rented accommodation, and your landlord is responsible for repairs and maintenance, your landlord is also liable for losses which arise if they fail to do so. Provided always, that you have told them about the need for the repair in the first place.
Not all rental agreements work this way, and not all repairs would be down to the landlord, but as the saying goes – if you don't ask, you will never get.
In the case of Mrs O, a personal injury claim successfully perused by Andrew Marsden of our Batley office,  the landlord should have repaired a problem with the stairs carpet. It had been reported a number of times, but not fixed. Mrs O ended up falling down the stairs and has now received the compensation that she should, as a result of the claim we brought.
There are can be many variations on rental agreements, and what a landlord might be responsible for. Generally speaking issues with the building would be, inside or out.
The responsibility however is almost always reactive. Your landlord is completely entitled to wait to be told about a problem. Even though they will no doubt carry out periodic checks of the property, it is not their responsibility to look for things that need fixing.
If you have a problem report it. If it is not dealt with, report it again (and again).
To begin your compensation claim, contact Andrew on 01924 473065, [email protected] or via livechat on our website. We offer no win no fee, and initial advice is at no charge.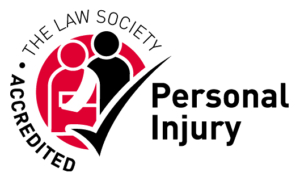 https://www.brearleyssolicitors.com/wp-content/uploads/2020/10/black-logo.png
0
0
andrew marsden
https://www.brearleyssolicitors.com/wp-content/uploads/2020/10/black-logo.png
andrew marsden
2022-02-07 11:45:20
2022-02-07 11:45:20
Stairs Trip Success