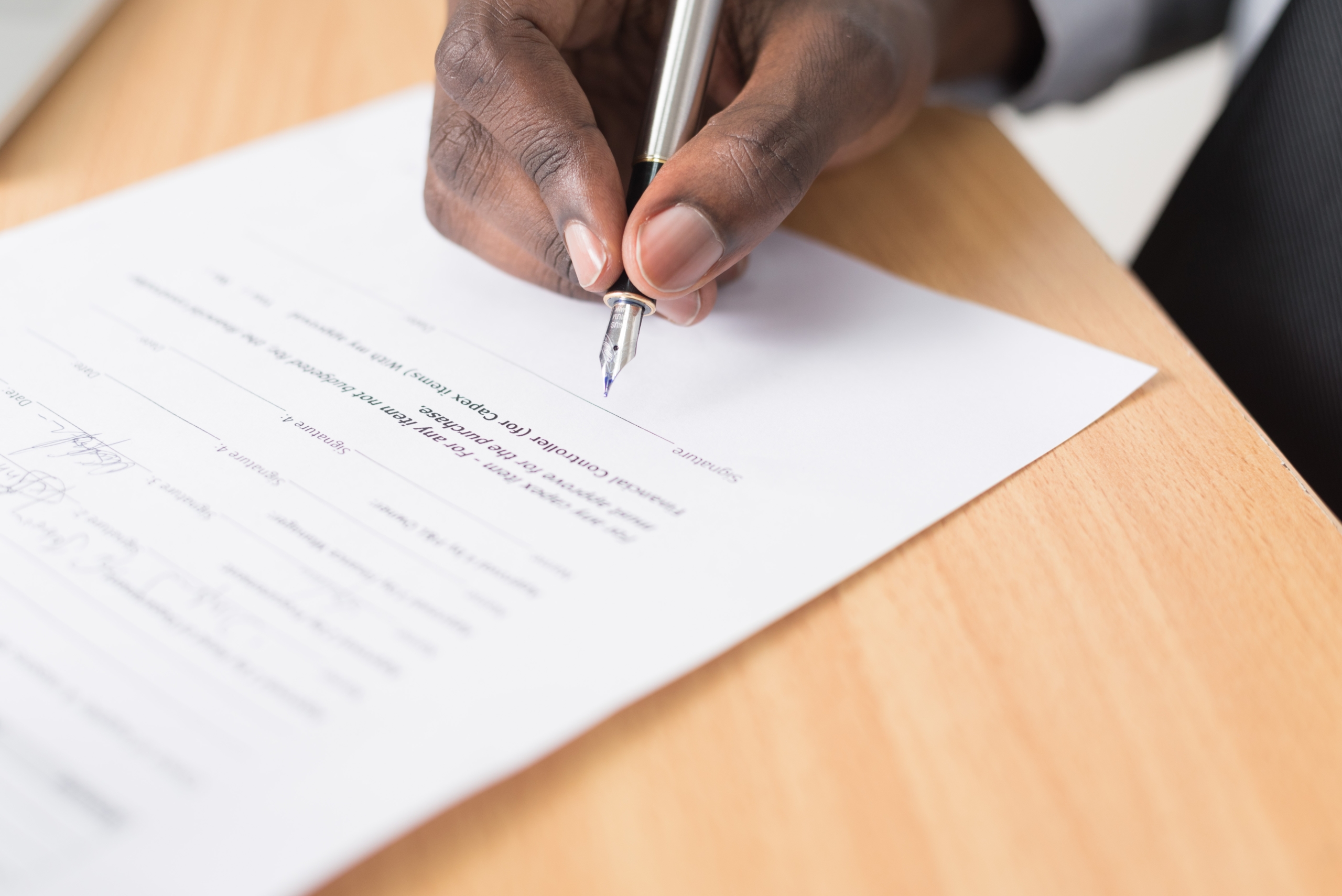 Don't put this off as one of life's catastrophes is always just around the corner. Take some time out to think what would happen if for example you suddenly became ill and had to long recovery in hospital or even worse if you died. Be kind to your family and friends and try to take the following steps so you are as prepared as possible.
Visit your solicitor
Make a Will (or review your existing Will)
A Will is a legal document which takes effect when you die.
This document decides:
who should take control all matters including your finances (executors)
sets out your wishes such as who should receive your cash and property (beneficiaries)
guardians and trustees are appointed to take care of minor children.
Provision could be included for the care of pets
Funeral arrangements can be set out.
You would say who receives your house and cash and set out terms.
Personal items such as jewellery could be divided according to your wishes.
You could make provisions for the future running of your business.
Set up a Lasting Power of Attorney
These documents operate in your lifetime and appoint agents to deal with matters if you become ill and are unable to make decisions yourself. An LPA for finance covers your bank accounts, house, pensions and bills and allows your attorneys to make decisions on your behalf acting in your best interests. An LPA for welfare enables your attorneys to decide whether you should be cared for in your own home or move to a nursing home and have a say in what medical treatment you receive.
Check your house deeds to verify the ownership and whereabouts of the deeds.
Visit your GP
To register your LPA for Welfare with the practice so that it is highlighted in your medical notes and can be put into effect immediately. Make your GP aware if you have any end of life wishes. Obtain an up to date list of medication to keep at home.
Update the Family
Let your family know that you have put a Will and LPA in place and where these documents are stored.
You should inform them as to  who oversees matters and perhaps the provisions so that there are no nasty shocks later. This gives you the opportunity to explain the reasoning behind your decisions and for those appointed to accept their role.
Talk to them about how the finances & practicalities would work out if you were incapacitated. Explain your wishes if you were seriously ill & give details of the whereabouts of the safe, paperwork, computer records and keys.
Make sure that all your records are up to date and important documents are kept safely and filed in a logical order. These should insurance policies, investments, bank statements and paperwork for the house, car, caravan or pet.
Information about the whereabouts of paperwork and spare keys and passcodes should be passed to those people you have put in charge.
All this hard work will set you up well for the future and you will have the satisfaction of knowing that you have done everything within your power to leave your affairs in the best possible order.
https://www.brearleyssolicitors.com/wp-content/uploads/2018/05/cytonn-photography-604680-unsplash-scaled.jpg
1709
2560
admin
https://www.brearleyssolicitors.com/wp-content/uploads/2020/10/black-logo.png
admin
2018-05-23 09:39:48
2018-05-23 09:39:48
Have you put your affairs in order?